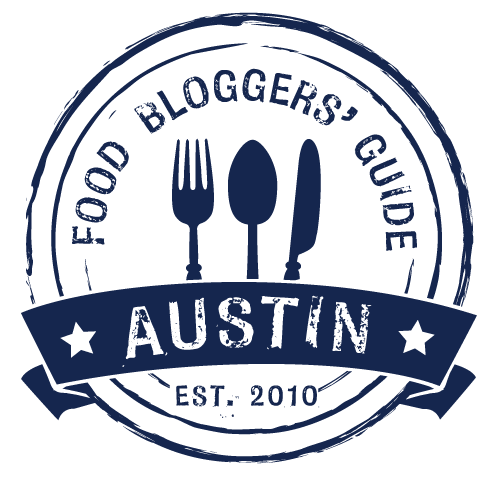 The second topic I wanted to cover for our food blogger
"Eating in Austin" meta-guide
is Asian food. After having grown up eating Chinese food pretty much every day for 18 years, this is a genre that is near and dear to my heart, so I was excited about tackling it. However, I'm going to be honest with you; if you're visiting from, say, California or New York (or even Houston - sigh), you might want to take this opportunity to explore some other food genres, as I don't think what we have to offer is as good as you can get in any of those venues. But we do have some solid offerings, so if you're from elsewhere in the country or just have a craving that simply must be satisfied, read on.
As with my
guide to upscale dining
, I've arranged the restaurants by area of town. This list is not comprehensive; I've included mainly my favorites here, although there are a few that don't qualify for "favorite" status that made it to the list because they were the only place that offered a particular genre in a particular part of town. I've left restaurants that serve mainly sushi off this guide - not because I don't like it, mind you, as it's one of my favorite foods in the universe - but because another blogger is handling that category.


View Asian Food in Austin in a larger map

DOWNTOWN (broadly defined here as spanning from I-35 to MoPac,
and from Ladybird Lake to MLK):

Unfortunately, nearly all the best Asian food in town is north of 183. However, if you need a fix and aren't up for a hike, you can find decent Korean food at
Koriente
and upscale Asian fusion (along with a terrific happy hour and delicious cocktails) at
Imperia
. I also have an inexplicable soft spot for the totally divey, weirdly-laid-out
Mongolian Grille
, where you pile your own raw ingredients into a bowl and the chef cooks them up for you as you watch. For contemporary Indian food, check out
Clay Pit
. They've got a surprisingly cheap lunch buffet and the most sinful take on
korma
I've ever tasted (not on the lunch buffet) - made with cashews, almonds and pistachios.
Or perhaps you'll have more luck with the food trucks and trailers, which are proliferating in this city faster than gerbils. There are a few that hang out downtown;
Chi'Lantro
, which serves Korean tacos, bulgogi burgers, and similar Korean-fusion items (they move around, so
watch their Twitter feed
to find their whereabouts);
G'raj Mahal
, which serves Indian food in a covered outdoor dining area draped with gauzy white fabric; and
Me So Hungry
, which offers banh mi and noodle dishes (none of which I've tried, so no guarantees).
JUST EAST OF DOWNTOWN:
The area east of downtown is particularly bereft of Asian food offerings, but one place deserves particular mention -
East Side King
(on the patio of Liberty Bar), another food trailer which is owned by a couple of chefs from
Uchi
and which consistently draws raves from Austin foodies.
SOUTH OF THE RIVER (CLOSE TO DOWNTOWN):
Just south of the river near downtown, check out the delicious goodies at
Thai Fresh
, quite possibly the only Asian restaurant in town that has a focus on sustainability. For banh mi, pretty much your only option is
Lulu B's
, another food trailer. Lulu B's also offers bùn - I'm not all that fond of their version, but it'll work in a pinch. Speaking of trailers, you'll be pleasantly surprised by the deliciousness of Asian-inspired crepes at
Crepes Mille
. I was a skeptic, but one bite convinced me.
For an easy Japanese-inspired meal, local chain
Zen
is super fast and always fresh, if not the most authentic (and they offer brown rice as an option, which I always appreciate). Zen has multiple locations in town, all of which I've mapped above. Just east of I-35, you'll find our only Indonesian restaurant,
Java Noodles
, where sweetened condensed milk became a part of my eating repertoire. Get away from the SXSW crowds at
Bistro 88
, where you'll find upscale Asian-inspired fare (including sushi) in a peaceful setting.
NORTH OF DOWNTOWN (south of 183):
Just north of downtown near campus, discover
Madam Mam's
, a great little Thai place that caters to the student population. Madam Mam's has opened a couple of other locations which are also mapped above. Another Thai place,
Thai Kitchen
, has my favorite squid with red curry dish in town and a gatee thom yum gai that is guaranteed to instantly cure any ailment. In this area, you again have only one choice for banh mi - at the hilariously-named
Bite Mi
. Vegetarians will enjoy the all-veggie all the time
Veggie Heaven
. Nearby
Coco's Cafe
serves Taiwanese food and delicious bubble drinks (and they have quite possibly the cutest website I've ever seen).
Further north of campus has the highest concentration of Korean food.
Manna
is adjacent to an Asian market and sports a lovely pickled veggie bar. Still further north,
Korea House
offers a full Korean menu, including Korean barbecue. I'm partial to the bi bim bap at
Shilla
near Highland Mall. Not Korean, but also near the mall, is
Shanghai
, which has some of the better dim sum service in town.
Off on its own, in another Asian-food-bereft part of town, check out
Banzai
, which always has my favorite
shrimp tempura bowl
on special.
Just
barely
south of 183 is the place I first discovered Vietnamese food. While in law school, a big bowl of
Kim Phung's
shrimp, hot pepper, lemongrass bùn was an extra special treat. I particularly like the spring rolls here, too.
FAR NORTH (North of 183):
Here's where the gettin' gets really good. My two favorite places in town for a family-style Vietnamese dinner exist north of 183 -
Sunflower
and
Le Soleil
- owned by two people who divorced one another and he opened a competing restaurant up the street with a nearly-identical menu (and, frankly, a bit of an edge on both food and atmosphere). I love the sizzling seafood platter, the steamed sea bass, the shaking beef, the roll-your-own spring rolls...OK, everything on the menu is terrific. You can find excellent banh mi at
Thanh Nhi
,
Tam Deli
, or
Baguette House
.
The most authentic Chinese food in town is at
Asia Café
(even their website is partially in Chinese!). Nearby,
Chen's Noodle House
serves wonderful made-to-order, hand-cut noodle dishes. If you can't quite bring yourself to drive all that way, try
Din Ho Chinese BBQ
, instead.
We have a small "Chinatown" shopping center with a number of good offerings, including
First Chinese BBQ
, and a new place called
Fresh Tofu
. There's also terrific pho to be had at
Pho Saigon
, a chain that hails from Houston. If you're in the mood for dim sum,
Fortune Chinese Seafood
has full dim sum service (try the turnip cake - it's outstanding). Nearby, but not in the shopping center itself, I've had good luck at
Exotic Thai
. If you head up that way, you must also check out the ginormous
MT Supermarket
, the largest Asian grocery store in town.
For Indian food up north, I highly recommend
Swad
, with
dosas
as big as your head, a great
Thali platter
, and a delightful drink made from fresh young coconut.
If you happen to be wayyyyyyy north (as in, north of Parmer Lane), probably the best Chinese barbecue in town is at
Ho Ho's
, owned by the former owners of Din Ho (mentioned above).
LAKEWAY:
This restaurant probably shouldn't be on any SXSW lists, as it is a ridiculous hike from downtown, BUT - it's also the best Chinese banquet dining in the Austin area, as far as I'm concerned. If you're up for a drive or happen to be staying in the Lakeway area, I highly recommend
Pao's Mandarin House
. Fantastic salt & pepper squid, delicious Peking duck...delicious everything, really. Ask for the Chinese menu (they have a more Americanized menu, as well, and they presumably decide which to hand you depending on how you look).
Did I miss one of your favorites? Leave me a comment below!